Youth Tour
NRECA Youth Tour
Are you interested in an all-expense-paid trip to Washington, D.C.?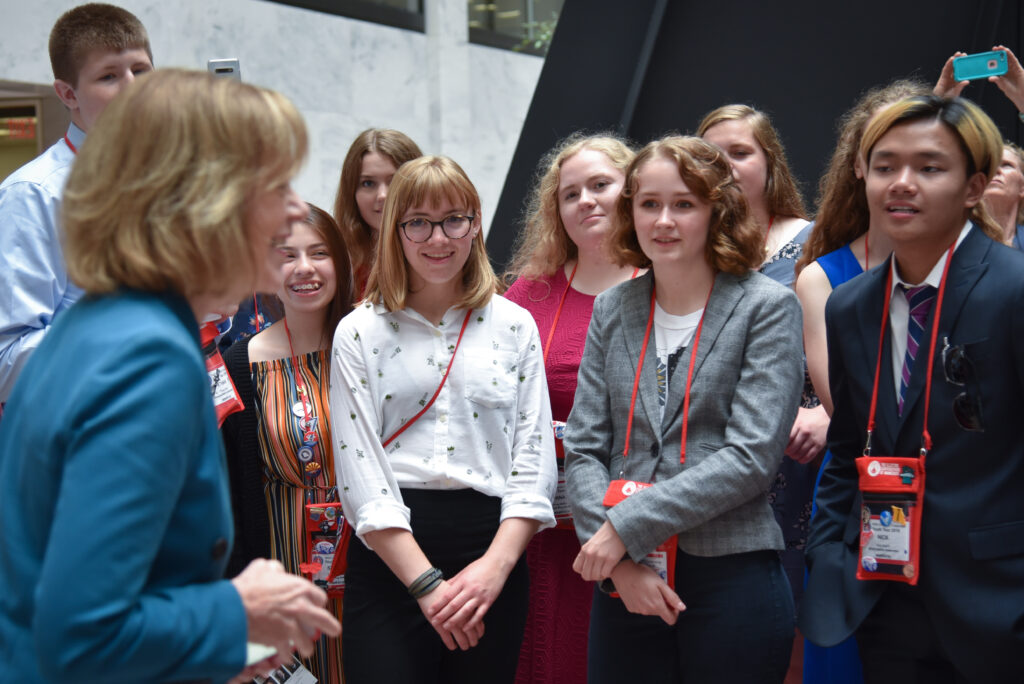 Have you always wondered what you would say to your senator or member of congress if you had the opportunity? How about watching the changing of the guard at the Tomb of the Unknown Soldier or sailing down the Potomac River? That's what we do! We also tour some of the most famous museums and monuments in the world. Youth tour is not your ordinary sightseeing tour.
For more than 50 years, electric cooperatives have sponsored the annual Rural Electric Youth Tour by selecting high school students (ages 16-18) for a trip to Washington, D.C. to experience, first hand, the essence that is our republic. We combine leadership with just plain fun and history with the opportunity to speak with those in office who are making the laws that affect us right now. We spend a day on Capitol Hill visiting with our senators and representatives. You will witness the profound grandeur of monuments to our most celebrated leaders; reflect on the true cost of freedom by eyeing row upon row of white crosses at Arlington Cemetery; experience what life was like on George Washington's beloved Mount Vernon plantation, and unlock your spirit.
See photos from the most recent youth tour here.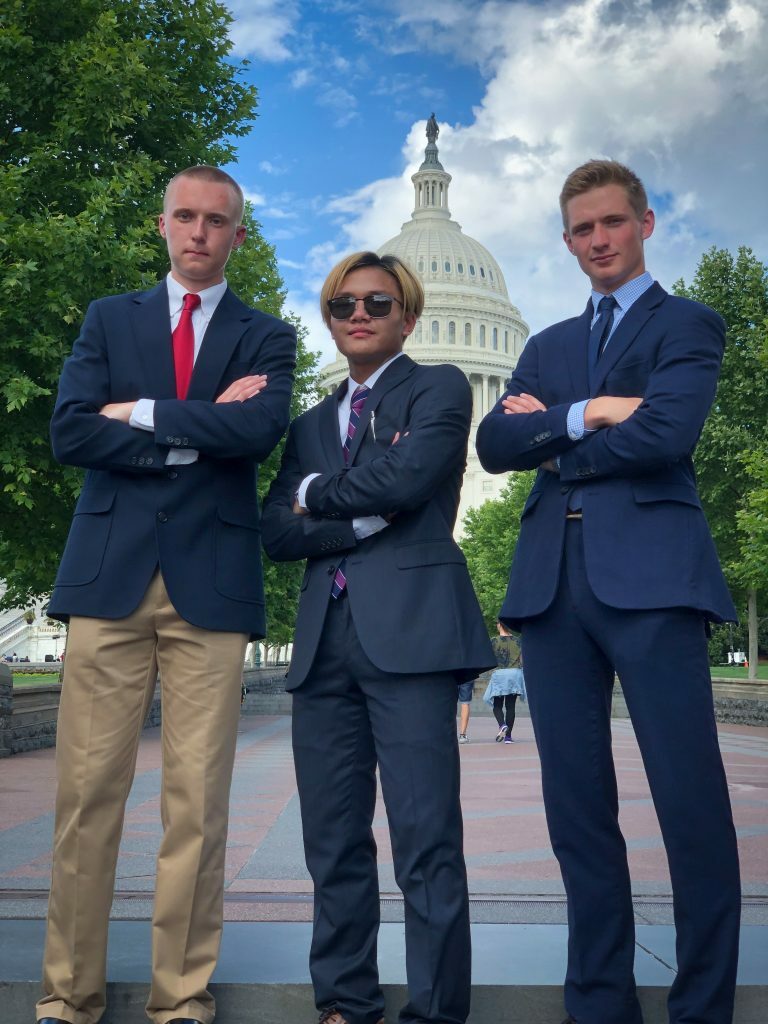 Tell me more
Your local electric cooperative pays all expenses for your trip, and the Minnesota Rural Electric Association (MREA) coordinates the events. Participants will join over 1,900 students from 44 states for an unforgettable week in our nation's capital.
Governor Tim Walz: "The Rural Electric Youth Tour is a great avenue for youth to get involved both in the energy production and consumption of their community and in energy policy at a national level. It was a pleasure to meet with the students from southern Minnesota and to hear their thoughts on the renewable energy sources that will come to fruition during their lifetimes. I'm inspired by this future generation of leaders, and I hope to see more students in Washington as part of future Rural Electric Youth Tours."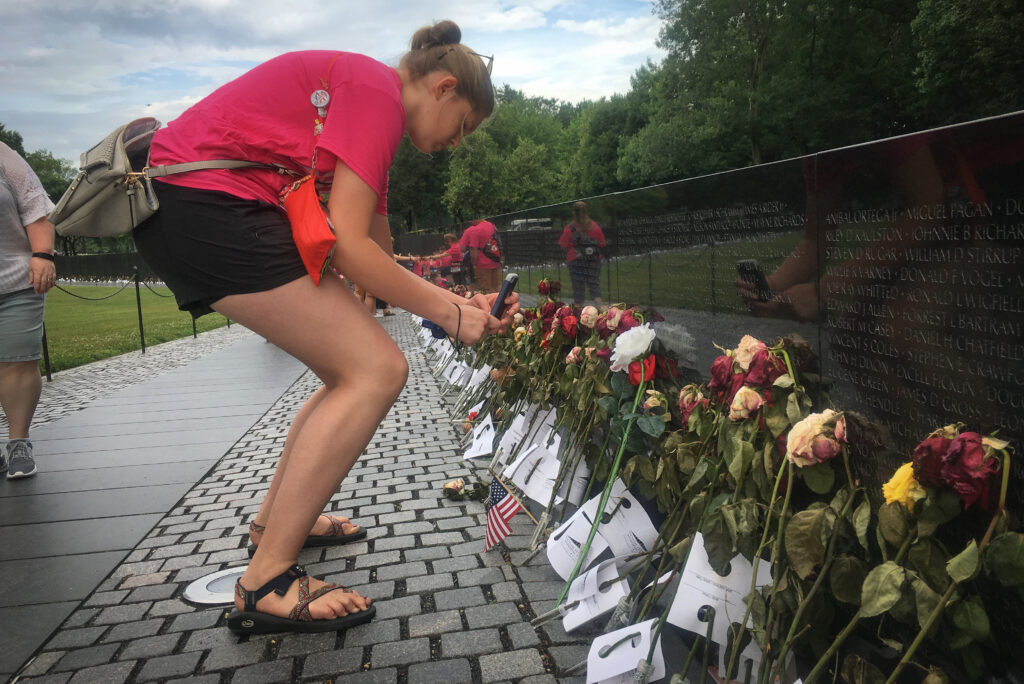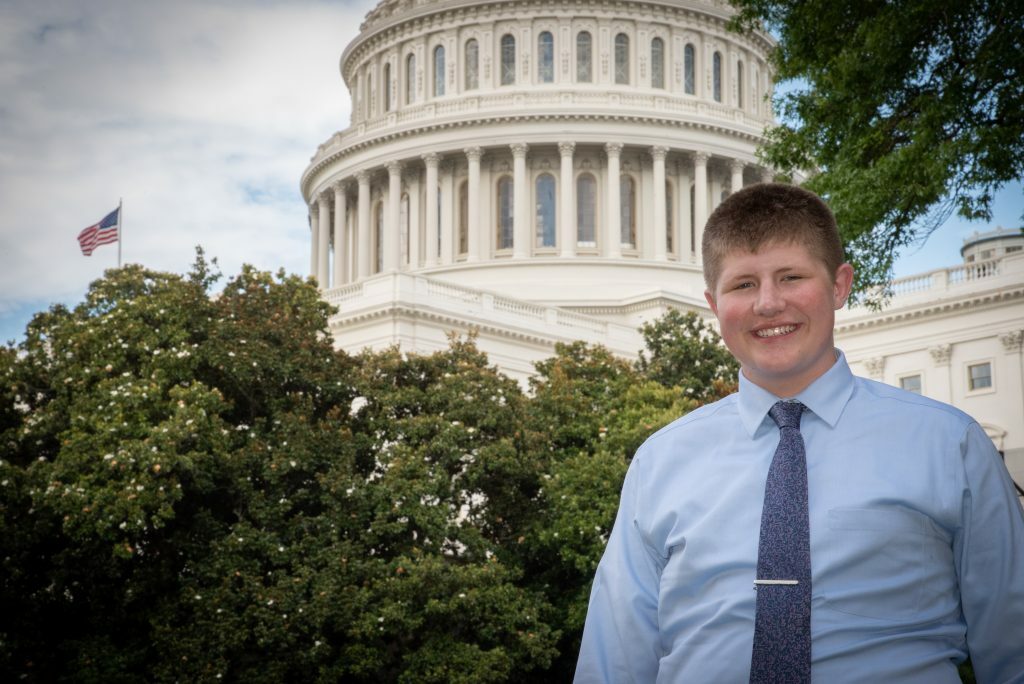 When is the next youth tour?
The 2020 Washington, D.C. Youth Tour dates are Sat. June 20 – Thur. June 25. Contact your local electric cooperative for an application and youth tour details.
Youth leadership council
Congratulations to Ethan Price, a sponsored youth tour delegate from Redwood Electric Cooperative located in Clements, Minn. Ethan was selected for the National Youth Leadership Council (YLC) while attending youth tour in June of 2019. Each year representatives of the cooperatives communities' brightest youth gather in Washington, D.C. for the annual Youth Leadership Council Conference. While attending the NRECA youth tour in Washington, D.C., one delegate is chosen by his or her state delegation. The purpose of the YLC conference is to build leadership skills and public speaking skills and to enhance the delegates' knowledge of the energy industry and cooperative form of business. The YLC selects a national spokesperson to address the NRECA annual meeting membership and the youth tour delegates at Youth Day the following year.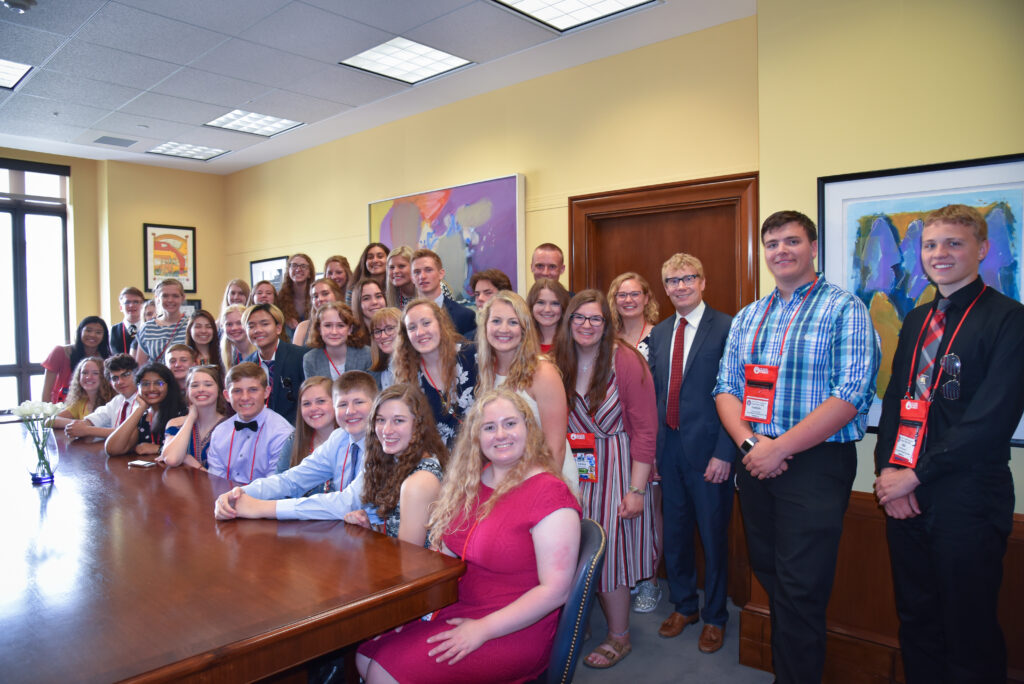 How do I apply?
To be selected for the Washington D.C. youth tour, you must apply through the electric cooperative that serves your area of the state. Thirty-three of Minnesota's electric cooperatives participate in the Washington Youth Tour. Each co-op has a unique application process and criteria to select the student or students to be sponsored as delegates. If you are a high school student age 16-18, please contact your local electric cooperative for eligibility requirements.
Youth Tour Delegate Information forms for Minnesota electric cooperatives use.
For additional information contact:
MREA
National Rural Electric Cooperative Association's Youth Tour website