Energy Issues Summit brings industry leaders together for learning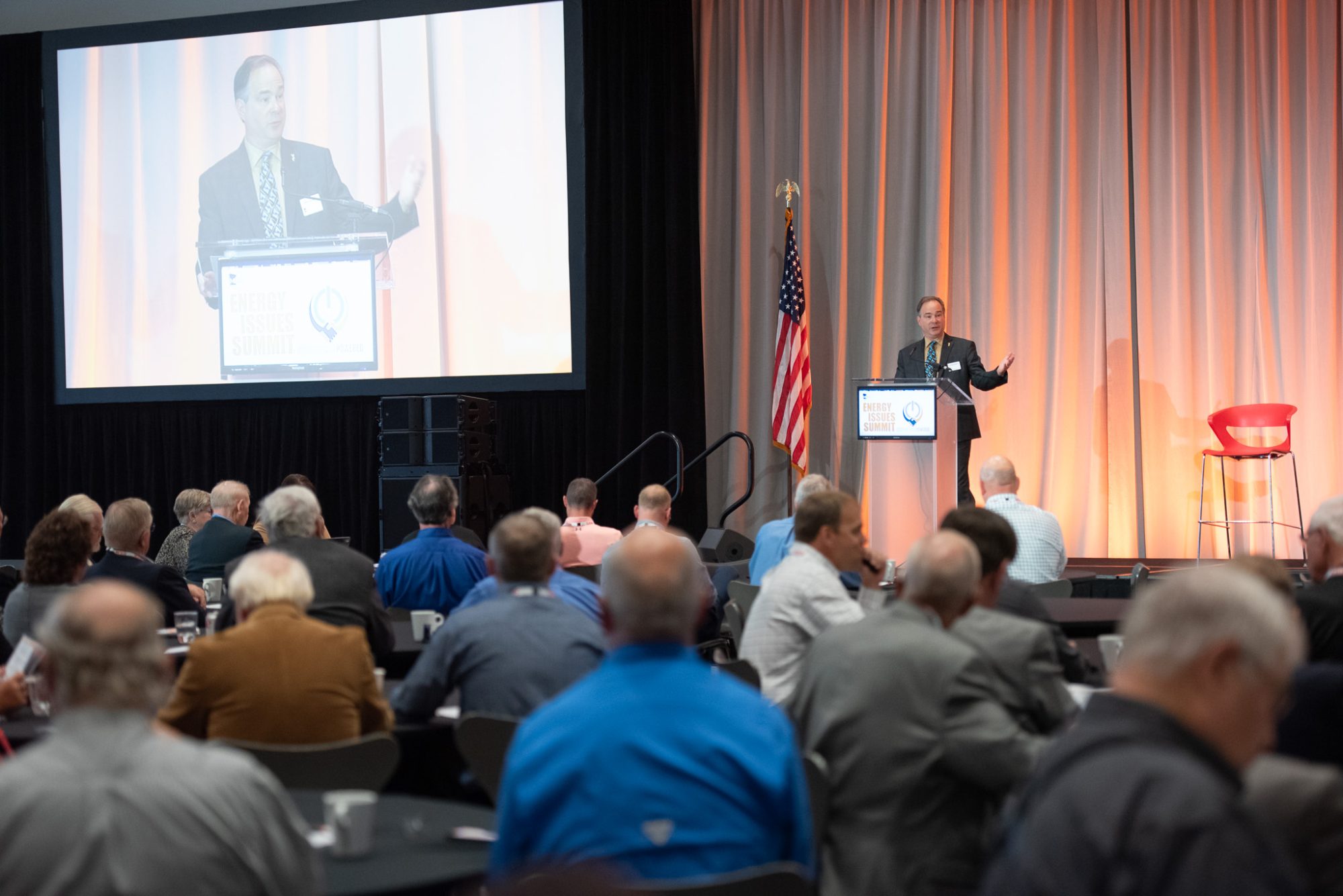 The Minnesota Rural Electric Association hosted its annual Energy Issues Summit in Bloomington, Aug. 9 and 10. The annual event brings together energy personnel to discuss and learn about the latest issues, strategies, technologies and more in the electric industry.
Mark Lauby, senior vice president and chief engineer at the North American Electric Reliability Corporation (NREC) kicked the event off. He discussed NERC's role in providing reliability to the grid. He discussed the challenges of renewable energy and balancing reliability on the grid with the energy transition facing utilities in the United States.
"It comes down to we're building in a lot more uncertainty in the system and that uncertainty is because our fuel sources are less certain than they were," Lauby said. "We have to manage the retirements of units rather than just having them come off willy nilly."
MREA's membership heard from legal experts about the cannabis law, paid family leave and what companies may need to do to prepare.
Many other topics were discussed like innovation, women in leadership, the 2040 carbon-free bill, federal grant funding and more. Steve Nisbet, of the Minnesota Automobile Dealers Association, discussed the transition to electric vehicles. Also, a panel of experts discussed the growth of electric vehicles and what co-ops can do to meet the growing demand through system design, EV programs and rate structures.
Another panel focused on handling a serious safety event, such as contact with an energized powerline and other incidents, provided thoughtful discussion. Co-op personnel shared what went well, what could have been improved and lessons learned during a safety incident. The panel discussed the importance of correctly handling the communication of an event.
Tony Anderson, the National Rural Electric Cooperative Association board chair, shared the importance of safety through his own journey of hard life circumstances during his emotional closing presentation. He discussed how the power of one person can make a difference in another's life.
"One act of kindness can make a difference in someone's life," Anderson said.
Nearly 300 people gathered at this year's Energy Issues Summit to hear from energy experts and subject matter experts to discuss a range of topics of interest to electric cooperative personnel and board directors. The annual event will again be held in Bloomington in August 2024.