The Stearns Electric Association's communication and marketing team was recognized with two gold awards of excellence in industry communication.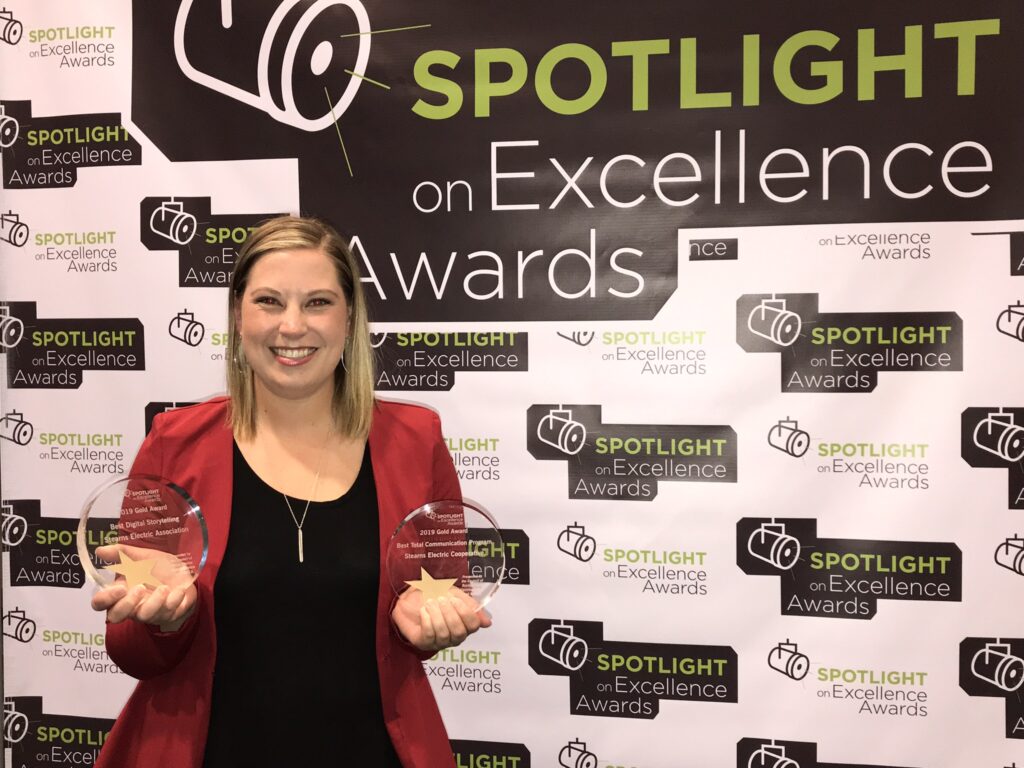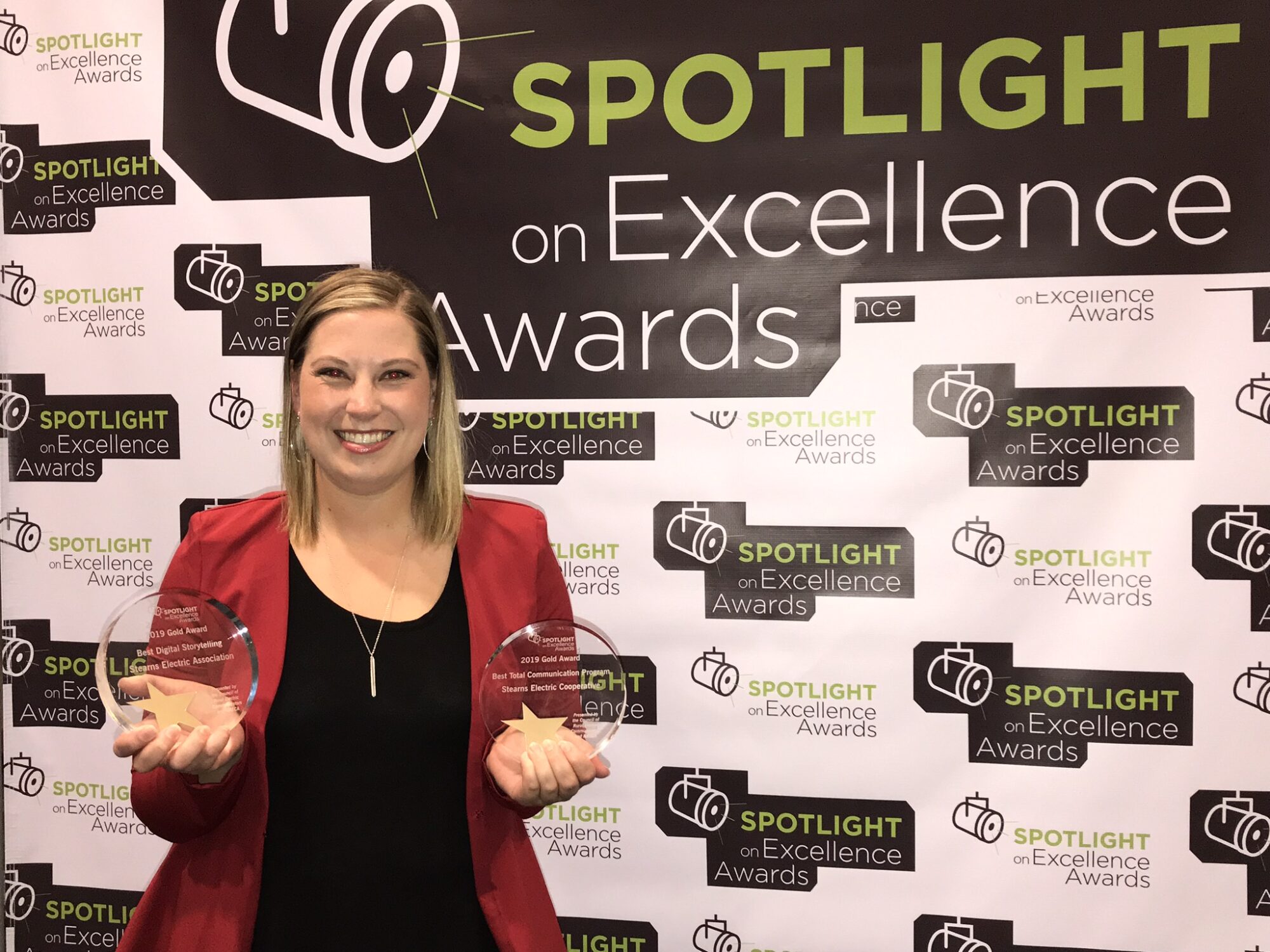 Amanda Groethe, director of communications and marketing, and Whitney Ditlevson, communications and marketing specialist, recently received recognition at the national level in the 2019 Spotlight on Excellence Awards program, sponsored by the Council of Rural Electric Communicators and the National Rural Electric
Cooperative Association (NRECA).

The duo received a Gold Award in the Best Total Communication Program category for their work in building awareness for electric vehicles on their Road Trip; Recharged. The team also received a Gold Award in the Best Use of Digital Story Telling category for their safety campaign "This Is My Why."

"Electric cooperatives are being challenged to communicate to the people they serve more than ever before," said Scott Peterson, Senior Vice President Communications for NRECA. "Printed news publications, social media and videos are all more important than ever to keep members updated on issues affecting the electric cooperatives and their members."

A special reception honoring the award recipients took place this week during the CONNECT '19 Conference held in Houston, Texas, on May 7. The annual Spotlight on Excellence Awards program recognizes the best communication and marketing efforts by electric cooperatives and related industry organizations. Faculty members from the University of Missouri – Columbia and University of South Carolina, as well as noted professionals in the fields of marketing, web design and digital communications, and newspapers judged the event, which uses a finite scoring system to determine the winners.