East Central Energy (ECE) has recently filled two Vice President positions. Both are part of an executive team that reports directly to the President/CEO. Please join us in welcoming Andy Olson and Ty Houglum to the executive team at ECE!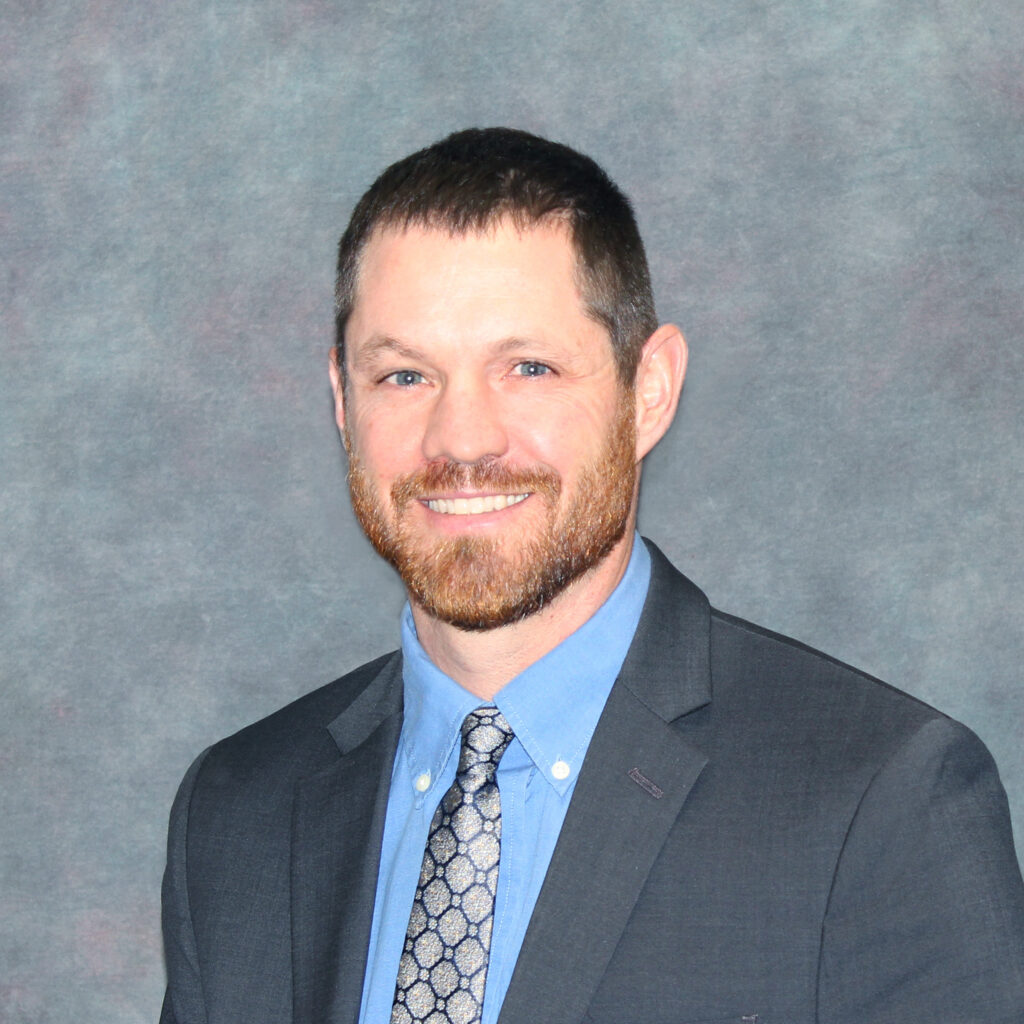 Andy Olson, Forestry Supervisor, is the next Vice President/Chief Operating Officer (VP/COO). Andy will work with retiring VP/COO Vern Johnson to transition into this new role before Vern's retirement in January.
Before coming to the cooperative, Andy was a consulting arborist for both ECE and Great River Energy. For the last 14 years, he has helped to develop the cooperative's integrated vegetation management program. He brings energy and enthusiasm to the role, as well as a strong network of industry connections. Under his leadership, ECE was named the first electric co-op to receive a Certificate of Inclusion into the Monarch Butterfly Candidate Conservation Agreement with Assurances (CCAA).
Andy's education includes a Bachelor of Science degree in Urban Forestry from University of Wisconsin-Stevens Point. He is a Certified Arborist and a Certified Utility Specialist, and has also completed the Management Internship Program through NRECA. He and his wife Candy, a paraprofessional at Mora Public Schools, have been married 14 years. They have four children: Alexandra, 22; Ava, 13; Natalie, 11; and Silas, 8.
Additionally, Ty Houglum, Information Technology Manager, is now the Vice President/Chief Information Officer (VP/CIO), a new position at ECE.
With 22 years of information technology experience, Ty has served the co-op for 16 years and is ideal for this critical leadership position. He has a deep understanding of ECE's culture and has served on teams for Great River Energy and the Minnesota Rural Electric Association. As IT Manager, Ty played an integral role in coordinating the implementation of a new metering platform that successfully replaced 78,000 meters across ECE's system. He also established a comprehensive information security program to ensure the integrity of cooperative data.
Ty holds a Bachelor of Science degree from Bemidji State University. As technology and cybersecurity continue to impact the cooperative business model, his education and experience will benefit members and employees. He has been married for 22 years to Jenny, a pharmacist at Welia Health in Mora. They have three children: Tess, 17; Nora, 14; and Jude, 11.
East Central Energy is a member-owned electric cooperative that serves more than 62,000 homes, farms and businesses in east central Minnesota and northwestern Wisconsin. ECE provides electricity and high-speed internet, as well as community and business development and environmental services. ECE is an equal opportunity provider and employer. Find us at eastcentralenergy.com.
CONTACT: Lynzie Kelly, Community Relations Coordinator
lynzie.kelly@ecemn.com
763.691.2022