CO-OP'S OPERATION ROUND UP® PROGRAM ACHIEVES $3 MILLION MILESTONE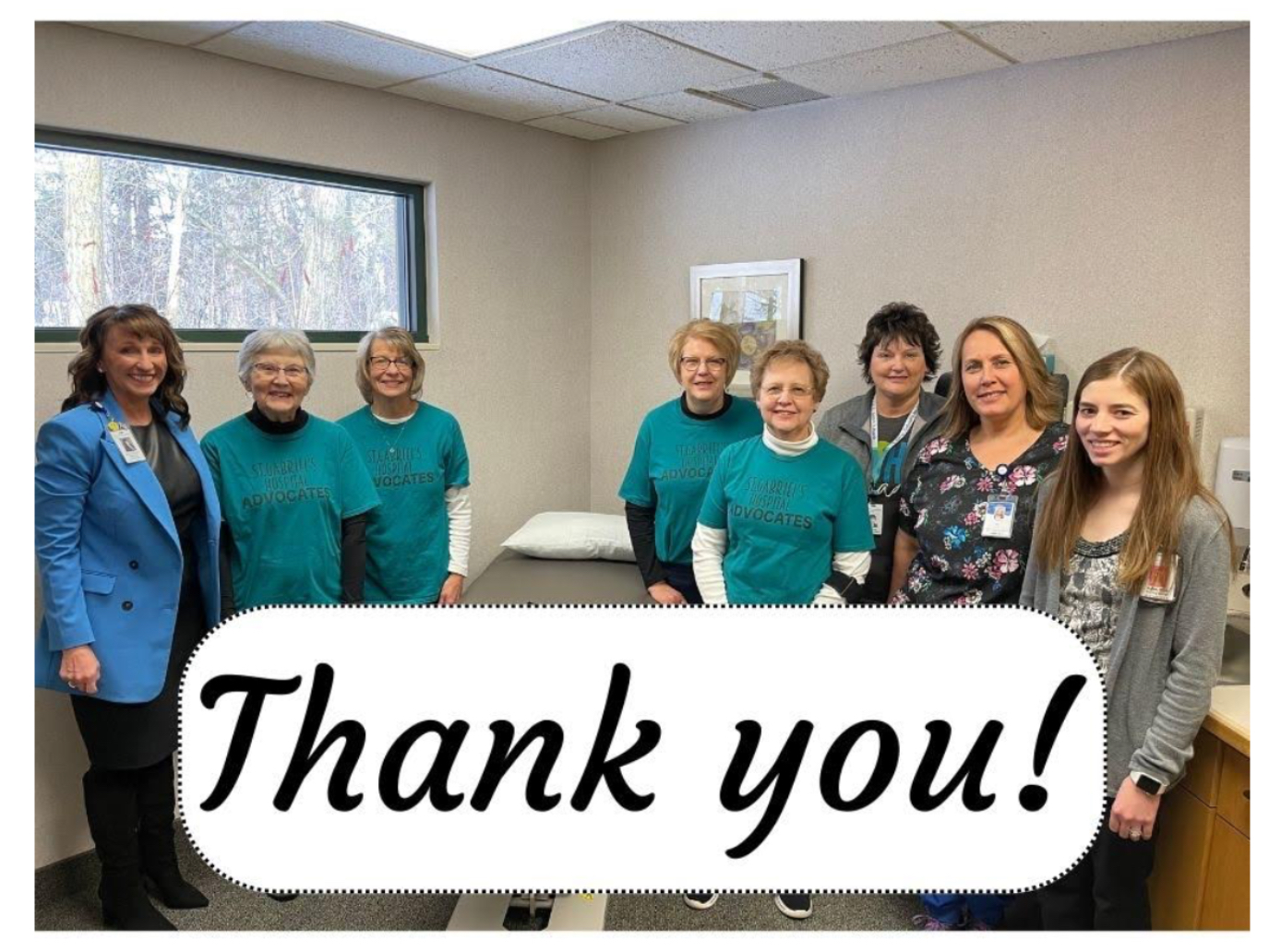 Melrose, Minn. – Funded by the generous contributions of member-consumers of Steans Electric Association, the Cooperative's Operation Round Up® (ORU) program awarded its three millionth dollar in July. Funds from ORU are given annually to local non-profit organizations, community service programs and worthy causes throughout the communities served by the member-owned electric cooperative.
"Through Operation Round Up®, Stearns Electric gives member-consumers the opportunity to give back to their local communities by rounding up their monthly electric bill to the nearest dollar," Katie Anderson, Stearns Electric's Operation Round Up® coordinator, explained. "The rounded-up funds, which are between 1¢ and 99¢ per member, per month, are placed in a Trust Fund, used to provide grants and funding to organizations and worthy causes throughout our 2,000 square mile service territory."
As a cooperative, Stearns Electric adheres to the Seven Cooperative Principles, including "Concern for Community." The ORU program is a great opportunity for the Co-op and its members to live out this principle.
"Funds have been used to support youth and senior organizations, food shelves, area non-profits, scholarships, parks and lakes associations, healthcare causes, emergency responders, sports and recreation groups and more," Anderson continued.
"Your donations have supported over 200 girls throughout Central Minnesota with confidence building and preventative mental health programs. This funding ensures that any girl is able to participate in BIO Girls," Karli Moch, BIO Girls, Sartell, said.
"We've used funds from Operation Round Up® to continue providing comprehensive mental health care through our St. Cloud Assertive Community Treatment (ACT) Team. This work is possible because of your support, thank you!" Dexter Hanson, Central MN Mental Health Center, expressed.
"We are so very thankful for the funds we received from Stearns Electric's Operation Round Up®. We've purchased a new cast table and iPads for the Family Medical Center. These items both make patient visits to the clinic much easier," Linda LeBlanc, St. Gabriel's Hospital Advocates, explained.
Founded in 1993, the first round of Operation Round Up® grant checks totaling $17,600 were sent out in March 1994 to 10 organizations: Sauk Centre Hospice Program; Long Prairie Hospice Program; St. Cloud Hospice Program; Sauk Centre Fire & Rescue; Cold Spring Fire & Rescue; Upsala First Response; Jacob Wetterling Foundation; Holdingford Community Playground; St. Cloud Special Olympics; and Camp Friendship.
Most recently in July 2023, the Trust Board awarded $33,300 to 39 organizations.
The Trust Fund is administered by a Trust Board made up of one member from each of the Cooperative's nine districts.
"The Trust Board uses special guidelines and policies in choosing recipients. Organizations interested in receiving funds must fill out a short application. Funds are distributed three times per year, typically in March, July and November," Anderson explained.
Stearns Electric will celebrate this $3 million major milestone at our Member Appreciation Pancake Feed on Saturday, August 5 at the Freeport Community Center. Kimball Lions Club will serve pancakes and sausage from 8-11:30 a.m. Coffee and juice will also be available, along with milk, sponsored in part by the Stearns County American Dairy Association, and water, sponsored by Magnifi Financial. Additionally, all children present ages 2 through 18 will receive a free backpack of age-appropriate school supplies. Breakfast and school supplies are available while supplies last.
Thank you to all of our members who support us in our community-focused programming and contribute to Operation Round Up®," Anderson concluded. "Your small change makes a BIG difference."
Please visit the Cooperative's website, https://www.stearnselectric.org/community-impact/community/operation-round-up/, for more information about the Operation Round Up® program, including a list of Trust Board members, funding guidelines and funding recipients.